Sponsors
Key Dates
June
June 27, 2023
Free Member Webinar
July
---
July 25, 2023
Free Member Webinar
September
---
September 26, 2023
Free Member Webinar
October
---
October 17, 2023
Free Member Webinar
Travel
---
Hotel
Conveniently located in downtown Fort Worth, the Omni Fort Worth Hotel is a short trip away from cultural centers, famous restaurants, and all the Texas culture for which the city is famous. Located directly across the street from the Ft. Worth Convention Center, the Omni is the headquarters hotel for the 2023 URA Trade Show.
The URA has secured a block of rooms at a discounted rate of $219 per night plus applicable taxes. The rate is valid for single/double occupancy. There is a $20 fee for each additional person. Rooms are available on a first-come, first-serve basis. The cut-off date for reservations is Thursday, September 28.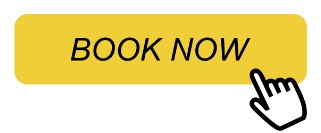 ---
URA negotiates very competitive room rates. If you choose to stay at another hotel or property, you hurt everyone. Please be considerate of your association and your peers by booking your room in the headquarters hotel.
Booking rooms outside

the

block hurts the URA financially and every attendee. URA contracts room blocks in hotels to guarantee that attendees will have a room available during the event at the best rate. When the URA does not fill its room block commitment, there are severe financial penalties for the organization.
In addition to paying attrition for unused rooms, reduced room reservations give the URA less bargaining power for future events and will cause the URA to pay increased costs for the convention center and hotel rental. These penalties will be passed on to attendees and exhibitors through increased registration fees as well as higher hotel room rates.

Please stay in the URA room block!
SCAM ALERT
Contact by any company soliciting you as the "official" URA Conference housing company, offering special non-refundable rates at our hotel, or requesting credit card information should be considered a scam. All attendees and exhibitors should be aware that no one from the Association or its contractors solicits directly by telephone for hotel bookings or special
Please do not engage with and/or acquire/purchase any list from any company claiming to have the Uniform Retailers Association's Conference database, attendees, or contact information, as it puts you and others' contact information at risk. Often, responding to these emails (even to "unsubscribe") confirms to them that they have reached a valid email address.
The Uniform Retailers Association does not sell or rent lists and no third party is authorized to distribute or sell any lists related to our events.